Ever-changing beauty… Engineered comfort … Long lasting durability … Kaleidoscope.
Webster's defines "kaleidoscope" as ever-changing symmetrical patterning. Seasonal Livings' Kaleidoscop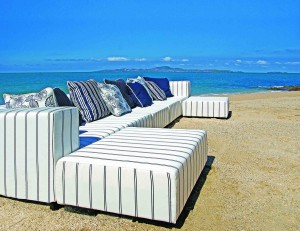 e Collections also draws inspiration from symmetry and incorporates unlimited options for color, configuration and comfort. Luxury patio furniture designed in collaboration with world-renowned German furniture maker Klaus Kummer, this revolutionary collection redefines custom -built modular furniture.
With Kaleidoscope, the day has arrived where your clients can now enjoy deeply cushioned, softly upholstered furniture perfect for outdoor relaxation; with the added practicality for high trafficked or heavily used indoor applications. And this modular upholstery design is only possible due to today's significant advances in technology and innovation.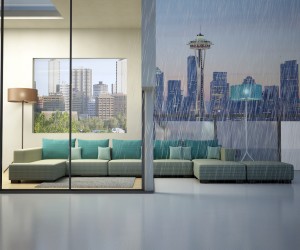 "From frames to fabrics – the latest engineered durability is found throughout Kaleidoscope with its contemporary designs, tailored looks, and versatility unlike anything else on the market." Gary Pettitt, Seasonal Living CEO and Creative Director
Limitless Options for Custom Looks… Just as the images created by a kaleidoscope are limitless, so are the possibilities for custom looks for Seasonal Livings' Kaleidoscope. With the over 100 selections from Sunbrella®'s US, Asian, and European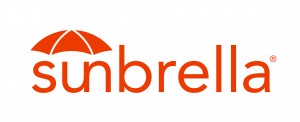 offerings, the combinations are endless. The use of a slip cover design styling enables your customers to easily care for the fabrics as well as change out for seasons or special functions. Dutch designer, Natalie Buji worked magic in the fabric selections for the line. Her love of Sunbrella®(R) fabrics and the options they present is obvious. She capitalizes on the brand's rich, fade-resistant colors that also

maintain a soft and comfortable hand.
Tailored Yet Trendy… This is not your mother's "shabby chic." This redefined upholstered furnishings puts an emphasis on "fine" with perfectly tailored elements and cushioning. Additionally, a heavy weight construction meets specifications for commercial applications, durability and extended use.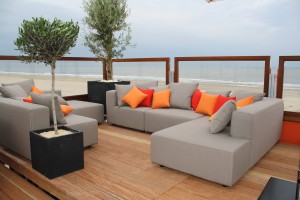 Kaleidoscope encompasses four collections. Here's a closer look into how each is built for unsurpassed leisure living…including Monaco, Cote D'Azur, or Cap-Ferrat and Sun Buns.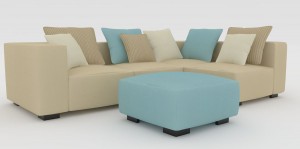 Monaco… Modular, light and limitless, the Monaco is one of Seasonal Living's most flexible modular sofa systems composed of individual units that can be combined to fit any space. It is the only sectional grouping that can be as long or as small as a patio space allows.
Cote d 'Azur … Versatile, functional and fun, the Cote D'Azur reflects the kaleidoscope of colors and texture found on the French Rivera. This collection is perfect for more intimate conversations, relaxation and smaller groupings.
Beauty to the Core… For the Monaco and Cote d'Azur collections in Kaleidoscope, the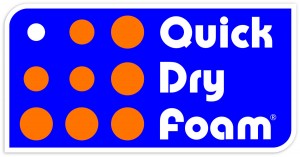 high durability factor begins with the powder coated aluminum frames and anti-microbial mesh-like interlining. Unparalleled in the industry, Quick Dry foam by Urecel is at the core of these upholstered pieces. Exceeding all specifications for reticulated foam, Quick Dry allows moisture to pass through the layers and dries within minutes; eliminating the need to cover or bring in the furnishings from the out of doors.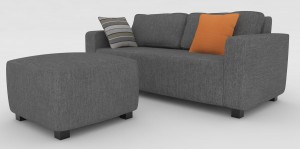 Cap-Ferrat … The luxury living of the Riviera is illustrated in the design of the Cap-Ferrat Collection. Incorporating a perfect blend of comfort and functionality, this deep seating collection offers traditional styling onto which your customers can incorporate texture and color through the immense fabric palette. Each piece incorporates a wood frame and standard foam construction.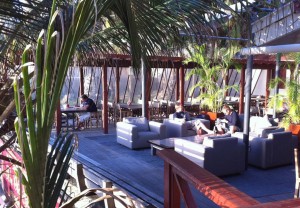 Kaleidoscope Seating Means Increased Sales For Hospitality Venues… Resuraurants including all types of food and beverage concerns have found that when the deep, plush comfortable Kaleidoscope seating groups are added to the decor of the establishment, the average food and beverage ticket increased by as much as 20-30% over those with typical hard seating surfaces.
Sun Buns… What is more fun or comfortable than a bean bag style chair?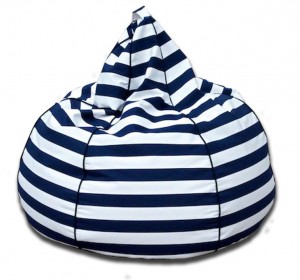 The answer is one that also incorporates a confidence of quality construction, limitless durable fabric selections and a tailored appeal. All are found in Seasonal Living's Sun Buns collection. Perfect for indoors or out, Sun Buns are constructed with bullet-proof, no-tear bags and two body hugging seating designs. With the fabric options, these chairs can be dressed to accommodate any interior or exterior decor style. Again, the Sun Buns offers the slip-cover design found within Kaleidoscope with an easy closure. These chairs add a perfect splash of fun and familiarity to residential or hospitality venues. Each also can be customize with appliqué images.
Although the options within the Kaleidoscope collections may seem endless….It's easy with our 5 Step Recipe to Kaleidoscope's Custom, Comfortable, Indoor or Outdoor Furniture selection!
1. Select your desired furniture collection and determine quantities of each item from the collection.
2. Select your fabric choices from our extensive Sunbrella®(R) fabric collection. Over 100 fabrics from which to choose!
3. We will email you a rendered image of your selected collection illustrating the fabric combinations you have chosen.
4. Confirm our custom order and enjoy luxury, personalized, comfortable indoor/outdoor "tuff" furniture.
5. Select form Seasonal Living's colorful accessories to complement your furniture and fabric selections – adding the finishing touches to beautiful living spaces.