At the upcoming High Point Furniture Market, Seasonal Living will introduce a
home decor collection unlike anything on the market today, The Halo Collection, designed by Louis A. Lara. To capture a closer look at the designer and his work, we sat down with Louis A. Lara to get his insight and personal impressions about this ground-breaking collection.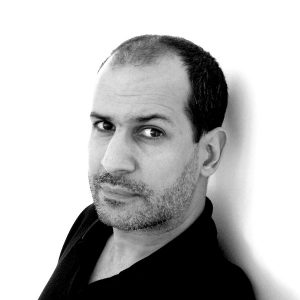 SL: In your words, how would you describe the HALO Collection?
L.A.L.: For the conventional seating group, the name Halo is inspired by the design itself. The woven back supported by simple stainless steel legs surrounds the seat without touching it; like a halo. It's a very unique aesthetic.
SL: What was your inspiration for the HALO Design?
L.A.L.: Everything is inspired by trying to do something that has not been done before and with Seasonal Living, it was an opportunity to work with and use Gary's international resources to create something unique.
Many of the designs that are mass produced today do not consider true ergonomics vs. aesthetic appeal. Seasonal Living wanted a collection that not only had great form; but also was ergonomically sound and could be utilized in an outdoor or indoor environment.
The design concept then begins with sketching until I hit upon something that creates an "ah ha" moment. I find something that is unique and that has potential and I move forward with it.
SL: Do you see a commonality between designs for indoor vs. outdoor?
L.A.L.: Whether it is for indoor or outdoor, the goal for me is always the same; to create an object that will have a timeless quality that people can live with and have in their life for a very long time.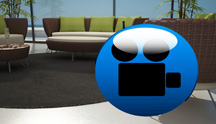 SL: If you had to select a favorite piece within the HALO collection, what would it be?
L.A.L.: With HALO, I am especially excited about the chaise lounge. It is a very unique product that is both sculptural as well as very comfortable and practical. While its visual aesthetic is strong; there are other features that add uniqueness. One is the ability to move the chaise into various positions from upright to a more casual horizontal orientation.
Also, if one was to remove the sled, the chaise provides a wonderful rocking option. Action or motion seating is creating a great deal of excitement in furnishings this season and I think this piece as well as the entire collection is going to be very well received within the marketplace.
Seasonal Living is excited and proud of its partnering with Louis A. Lara in the creation of the HALO collection. Lara is a recognized authority in design and the resulting beauty and function of HALO is evidence of his unbelievable talent and contemporary vision.
ABOUT LOUIS A. LARA.
Louis A. Lara has been designing award winning projects for manufacturers as well as private individuals since 1986. Projects have included residential and contract furniture, seating, lighting, housewares, graphics and general product design and development.
His designs are included in the permanent collections of design museums and have been published in innumerable design and trade publications as well as the world's most prestigious design anthologies. His product designs are sold around the globe from the USA to Russia. They have appeared in dozens of major motion pictures as well as on the sets of today's most popular TV programs.
"I compose relationships, striving for visual stillness and harmony that transcend the follies of fashion and trend," said Lara. "All objects, regardless of size or purpose, are compositions of form and space, and the manner in which these elements are balanced determines their visual harmony or dissonance. The more harmonious the composition, the more inherently beautiful and timeless is the object."
# # #