Seasonal Living is excited to launch our brand new website with a host of features and upgrads that will make ordering products from us a breeze.
This new website includes (among others) the following features: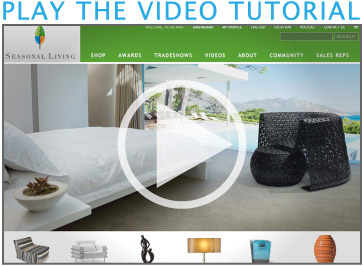 Easy to use website interface
Rapid glance slide bars for product overview
Product Sorting Capability
Product Magnification Tool
Detailed Product Information
Product Scaling tool
Detailed Product Tear Sheet Information
Detailed & Instant Purchase Orders
Complete Pricing Including MSRP Pricing
Sales Representative Contact Information
Product Care Instructions
Product Warranties
Shipping Information
Check out our easy to follow "How to Use" website videos. They will show the highlights and features of the website.