Perpetual Teak Solo Bar Stool
Dimensions:
15W x 13D x 28H

Weight:
50.5lb
Packing Info:
29.5W x 16D x 9H
Weight: 55lb
Product #:

501FT047P2:

Perpetual Teak Solo Bar Stool
Set of 2

Details:

Set of 2

Solid reclaimed teak, galvanized iron footrest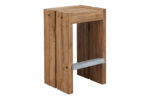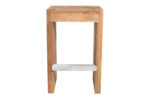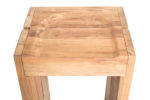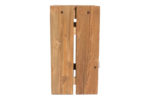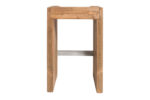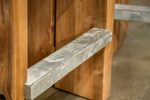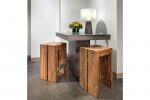 Technical Specifications
Estimated Packed Volume: 2.6 CBF | .07 CBM
Warranty
Product Care
More Details
Product requires simple assembly.
While our Perpetual Collection items are weather-resistant and suitable for indoor and outdoor use, it is the buyer's responsibility to follow all care instructions which are included with the product. Failure to follow care instructions voids warranty.
Country of Manufacture: Vietnam
---
Article printed from Seasonal Living: https://www.seasonalliving.com
URL to article: https://www.seasonalliving.com/store/products/perpetual-teak-collection-solo-bar-stool-in-reclaimed-teak/
Click here to print.
Seasonal Living | e-Mail: Service@SeasonalLiving.com | Tel: + 1.512.554.5738 | Fax: + 1.512.330.0841
Copyright ©2017 Seasonal Living Trading Company. All rights reserved.