Ingot Forge Coffee Table
Dimensions:
52W x 27.5D x 12.5H

Weight:
86lb
Packing Info:
56W x 32D x 17H
Weight: 175lb
Product #:

520FT012P2AB:

Traditional Hammer Aged Bullion Top +Sides | Smooth Inca Cacao Plinth Base

520FT012P2RS:

Traditional Hammer Raw Sterling Top +Sides | Smooth Nubian Plinth Base

Details: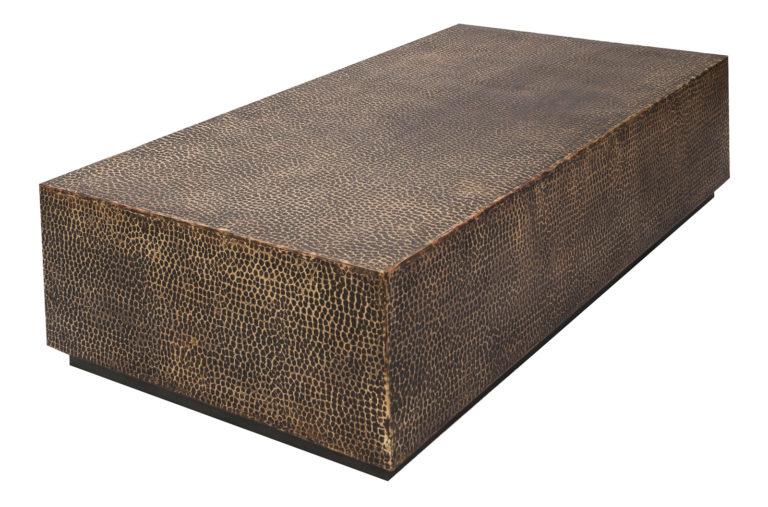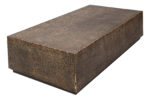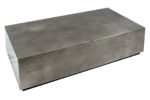 Technical Specifications
Ships in 1 crate
Estimated Packed Volume: 16.2 CBF | .46 CBM
More Details
DOWNLOAD USER MANUAL


Seasonal Living Ingot Fire User Manual (01-041519) [PDF]
Product Care
INGOT COLLECTION MANUFACTURER PRODUCT CARE INSTRUCTIONS 2019/20 – 072519
Warranty
INGOT COLLECTION LIMITED MANUFACTURER'S WARRANTY 2019 – 01302019
Super.Bio.Fuel Manual, Assembly & Warranty
SBF Starter Fluid MSDS-V1.Nov.2018
Visit the Product Documentation Page for the Ingot Forge Coffee Table
---
Article printed from Seasonal Living: https://www.seasonalliving.com
URL to article: https://www.seasonalliving.com/product/ingot-forge-coffee-table/
Click here to print.
Seasonal Living | e-Mail: Service@SeasonalLiving.com | Tel: + 1.512.554.5738 | Fax: + 1.512.330.0841
Copyright ©2017 Seasonal Living Trading Company. All rights reserved.